Protecting glove for heavy duty handling, rigger type.
High durability
Natural split leather
Reinforced
Download your useful documents
Detailed description
The JLF Pro Builder handling-glove provides an effective solution to the specific risks of general handling environments and more specifically heavy handling. Its cowhide reinforcement on palm, thumb, index finger, middle finger and ring finger (palm side), gives it the advantage of being strong, durable and long-lasting, guaranteeing you long-term protection for your hands. This reinforced leather glove is suitable for use in dry conditions.
Reinforced split leather palm for a long wear
Reinforced thumb forefinger middle finger and ring finger on palm side
Metacarpus reinforcement
Composition
Split cowhide leather
Canvas 70% Cotton, 30% polyester
Fabric lining 70% Polyester 30% Cotton
Elastic tensioner
Polyester/cotton binding
Regulatory standards
RÉFÉRENCE
NORME
MÉTHODES D'ESSAIS
RÉSULTATS
EN 420:2003+A1:2009
General requirements
Dexterity :
3/ 5
EN 388:2016
Mechanical Risks
Abrasion resistance:
Blade cut resistance:
Tear strength resistance:
Puncture resistance:
Cut resistance method EN ISO 13997:
4 /4
1 /5
3 /4
4 /4
X /A-F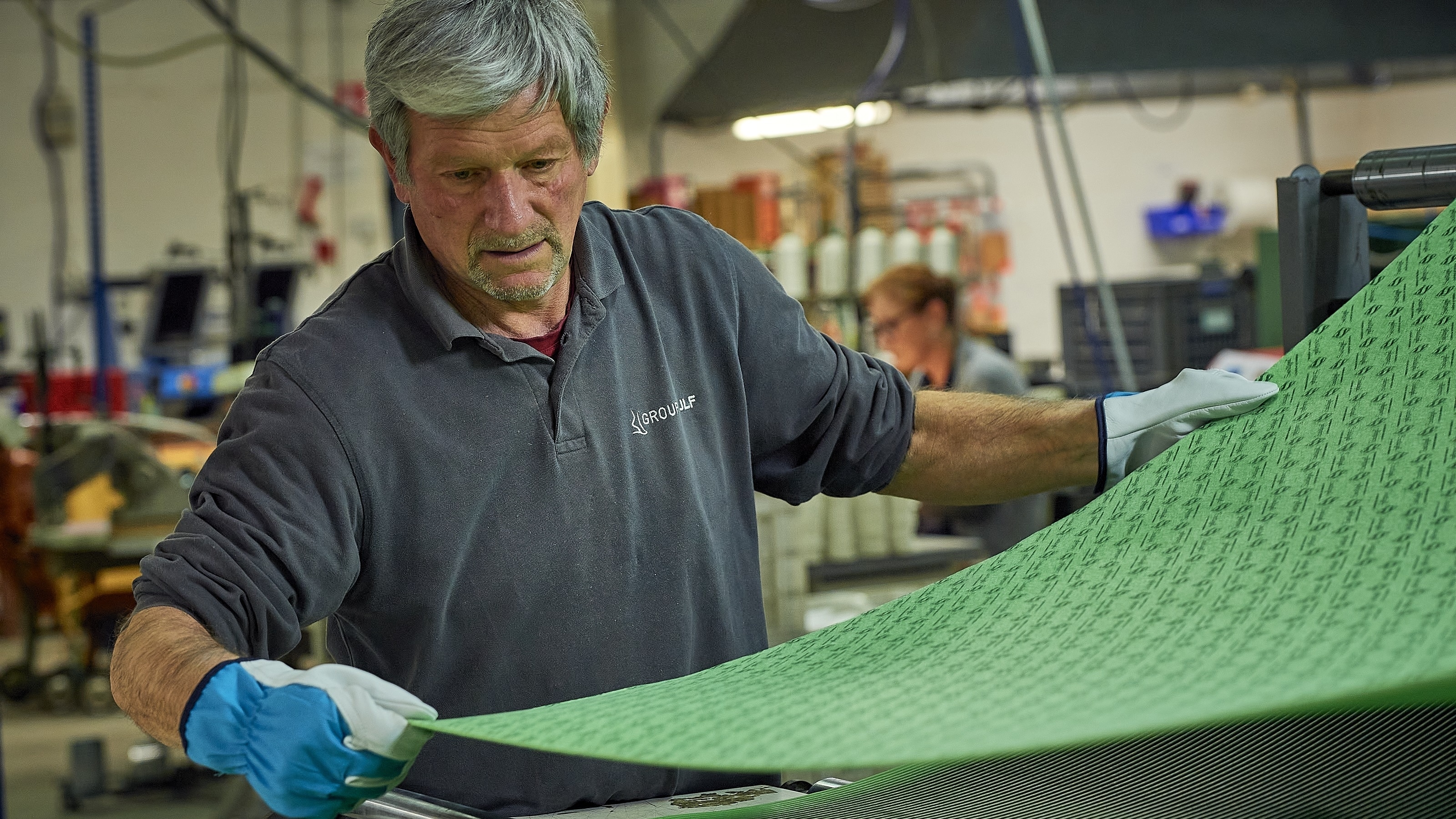 The experience of the pro
Eric, multi-skilled warehouseman , uses the Tyrer Gloves  for his daily work.
Products associated with
Gloves builder
The effectiveness of one PPE product depends on another!
To optimise the performance of your product, complement it with an associated product.