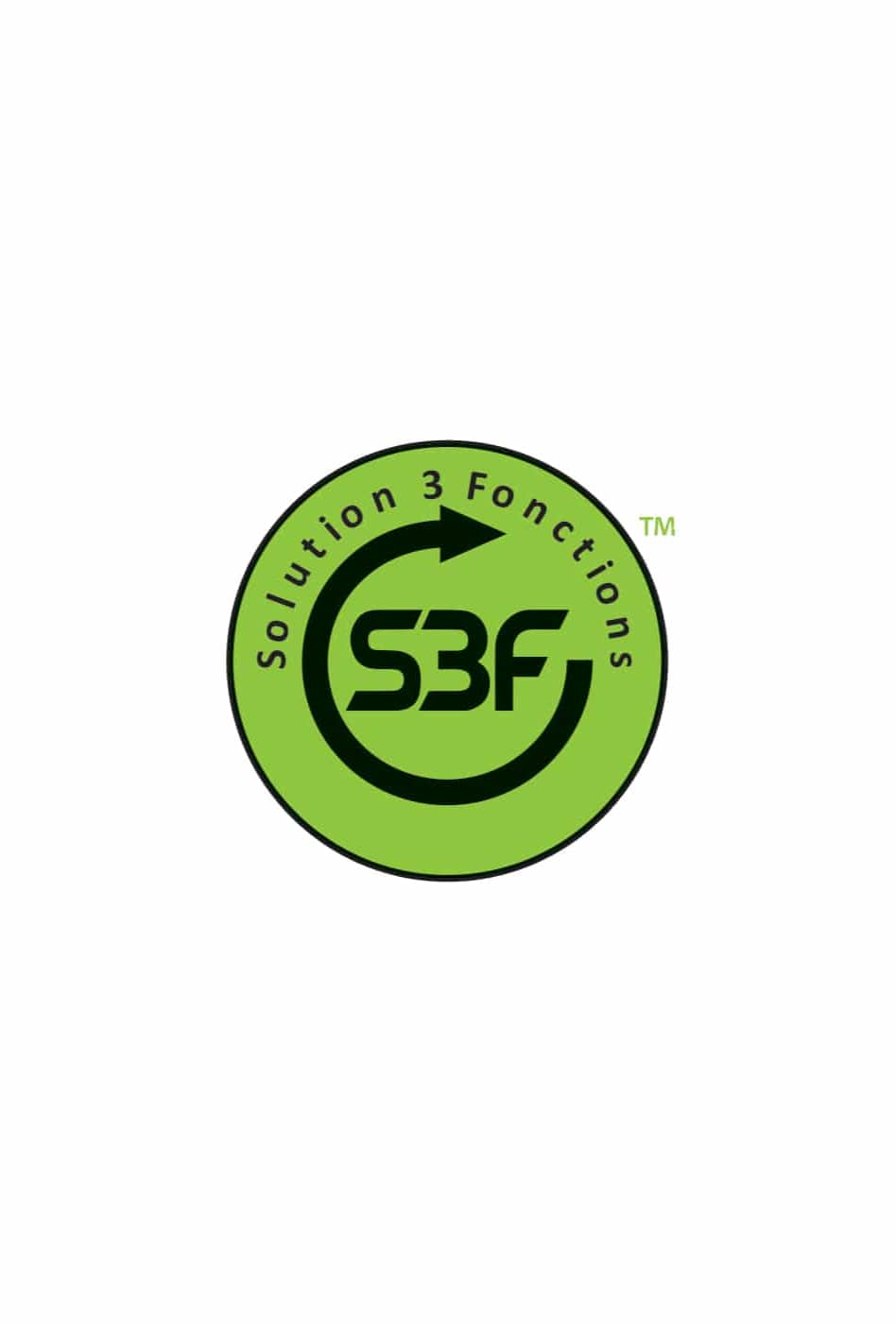 DOUBLE TREATMENT
The solution has a passive treatment, included in the material, as well as an active deodorising treatment.
It protects the material from microbial organisms and prevents the growth of micro-organisms on the surface where the foot is in contact.
HYGIENE INNOVATION
The 3-Function Solution (S3F®)
This is an exclusive active process with threefold lasting protection preventing the development of odours and the growth of bacteria and fungi responsible for fungal infections.
We have developed the 3-Function Solution (S3F®), a unique and innovative process that offers lasting protection against bacteria, fungi and unpleasant odours.
Being dermatologically tested and proven to be effective, the S3F® treatment is applied to the surface of most of our insoles from the hygiene range. It protects the material and, combined with the deodorising active ingredient S3F®, prevents the growth of micro-organisms on the surface of the sole, thus preventing contamination of the foot.
Ideal for wearers of closed safety shoes, this innovative process provides an immediate cooling effect, reduces perspiration, prevents development of bacteria and fungi, and thus maintaining a healthy environment within the shoe.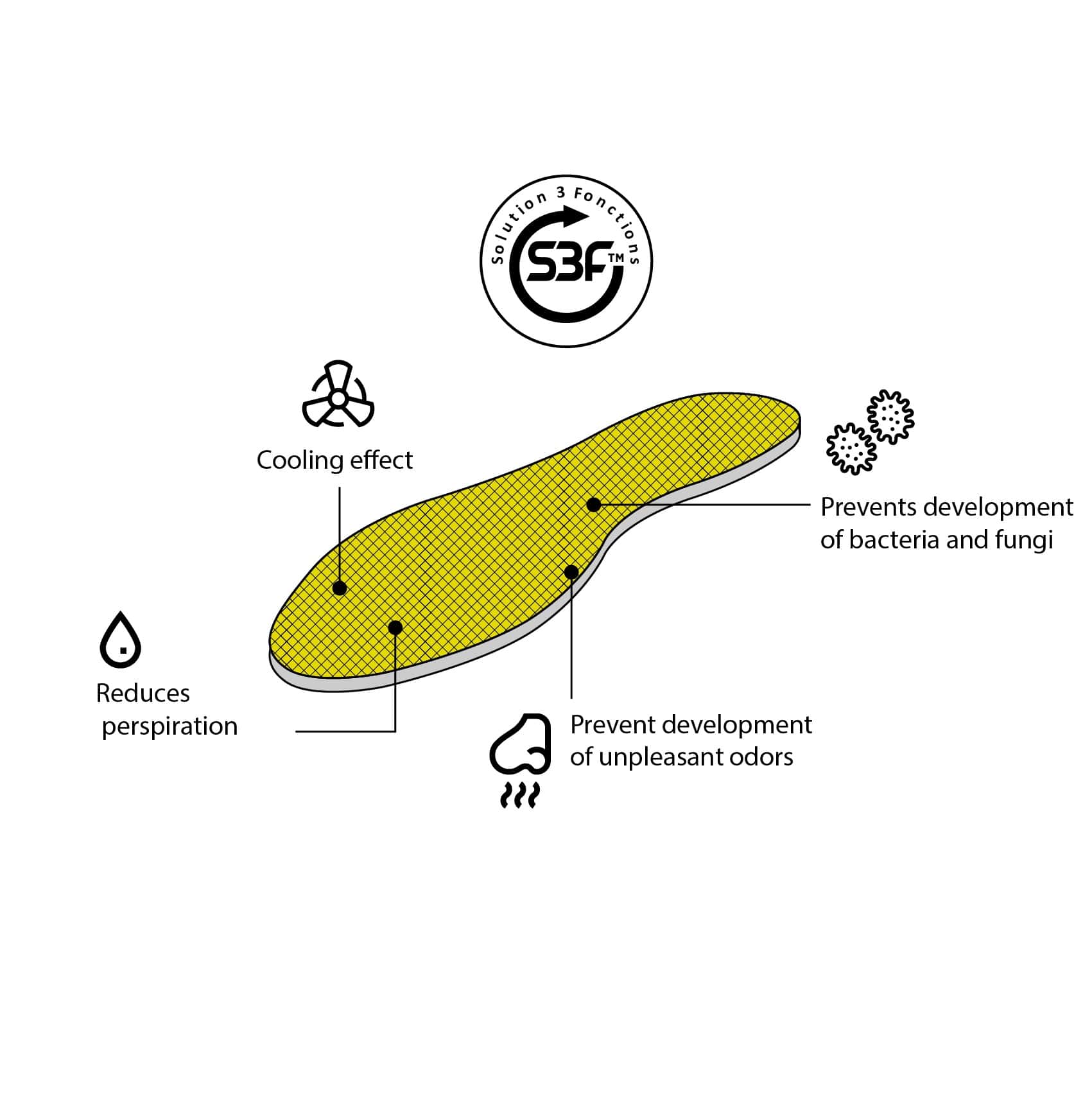 Some products that use S3F® technology.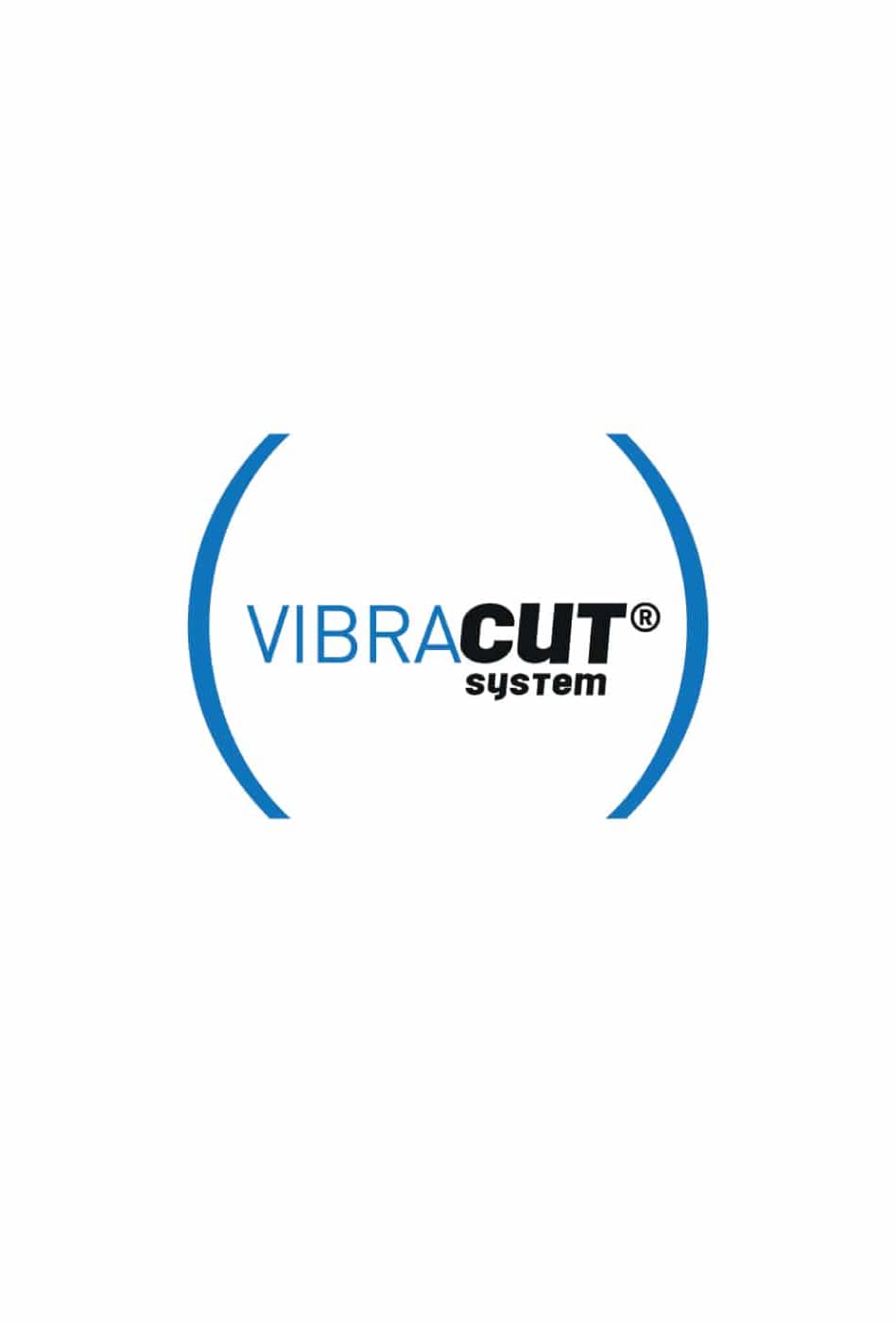 NOT TO BE CONFUSED WITH…
VIBRACUT® refers not to a particular insole but to a range of shock-absorbing insole solutions that can prevent RSI. These insoles include one or more materials specially selected to provide a solution to a particular need. Discover our complete VIBRACUT® range below.
TMS INNOVATION
VIBRACUT® range of materials
Solutions that cushion and limit back and joint pain, thus preventing RSI.
The VIBRACUT® range is result of research and exchanges with professional unions, doctors, bio-mechanics laboratories and orthopaedic specialists, having been designed for employees who are exposed to static postures, shocks caused by walking, machine vibrations or repetitive movements.
Today, it offers 4-5 times more protection than the best performing technologies in the world.
Example: Classified as a class 1 medical device, our Easywork insoles based on the VIBRACUT® innovation are CE marked. With models designed specifically for men and women, these biomechanical insoles provide effective shock absorption and vibration protection, better foot support and stability, and a more natural stride.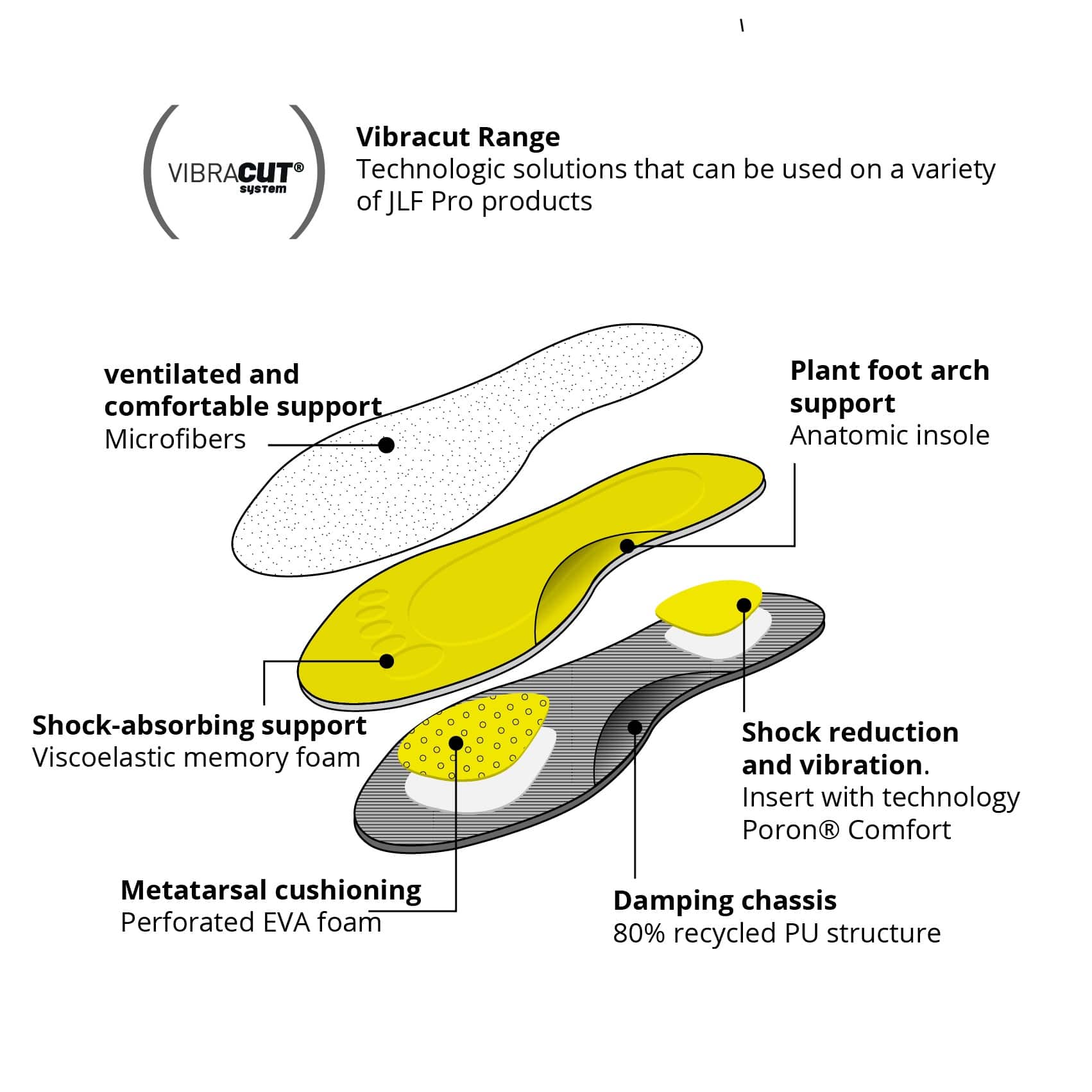 Some products that use VIBRACUT® technology.