Knitted glove with 3/4 crinkle coating and double coating at the top of the fingers for handling works
Excellent grip
Resistant glove
High dexterity
Long wear
Download your useful documents
Detailed description
JLF Pro's Crink glove, from our handling and assembly range, is ideal for use in general handling that requires good dexterity. With its gauge-13 knit and 3/4 black crinkle natural rubber coating, it protects your hands from hazards while providing excellent grip. The double blue "crinkle" latex coating on the fingertips makes this glove even more durable in the long term. The elastic knitted wrist improves both fit and positioning. Finally, being silicone-free, the handling glove is suitable for use in both dry and wet environments.
13 gauge knitted glove with 3/4 black crinkle latex coating which provides an excellent grip in dry condition and good in wet
Double blue crinkle latex coating at the top of the fingers to extend the wear
Knitwrist for a better fit
Silicone free
Composition
13 gauge knitted glove with red polyester
3/4 black crinkle latex coating
Second coating on fingertips with blue crinkle latex coating
13 gauge knit wrist with red polyester and elastic yarn
Binding color per size
Regulatory standards
RÉFÉRENCE
NORME
MÉTHODES D'ESSAIS
RÉSULTATS
EN 420:2003+A1:2009
General requirements
Dexterity :
5/5
EN 388:2016 + A1:2018
Mechanical Risks
Abrasion resistance:
Blade cut resistance:
Tear strength resistance:
Puncture resistance:
Cut resistance method EN ISO 13997:
2 /4
1 /5
3 /4
1 /4
X /A-F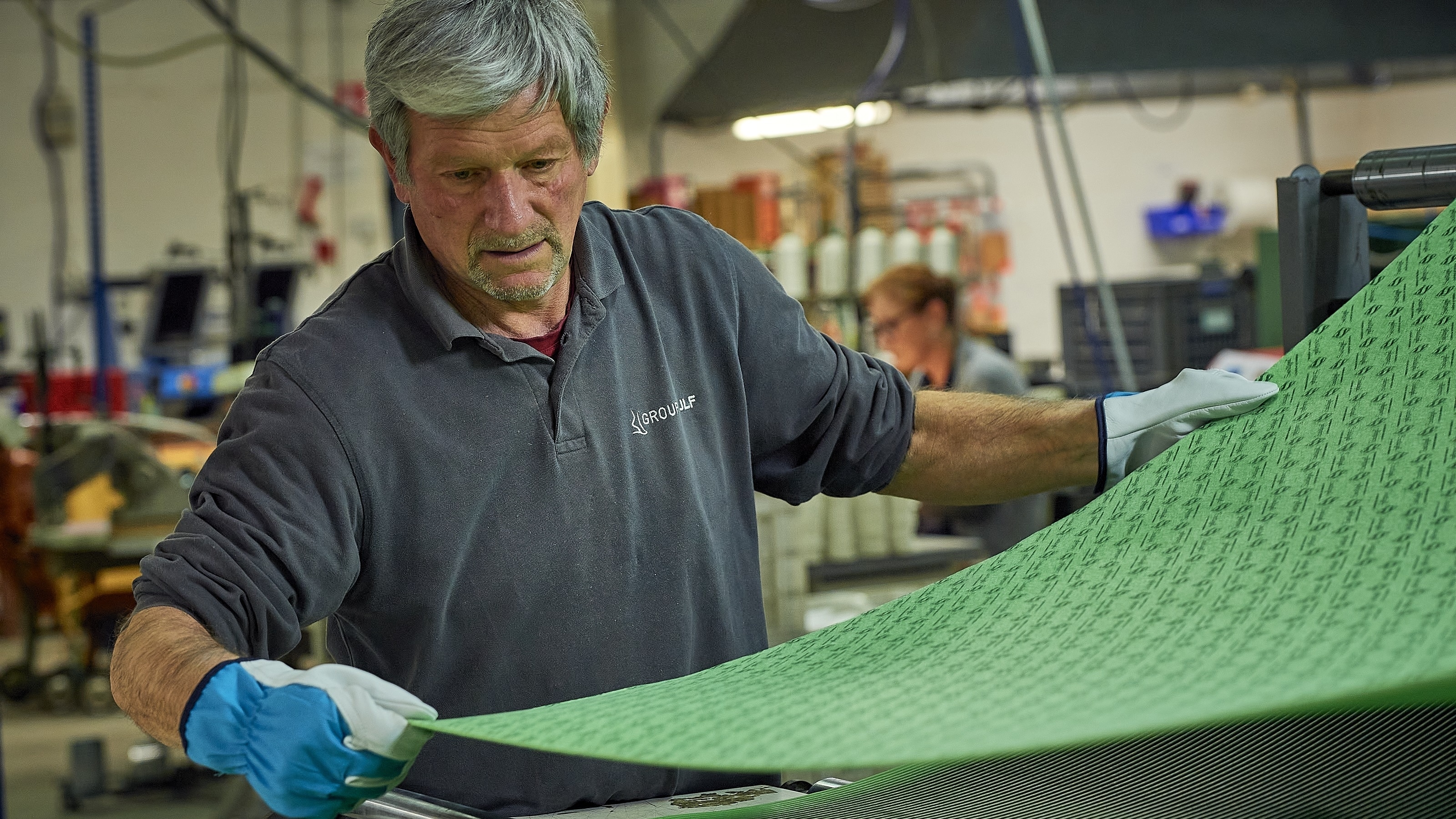 The experience of the pro
Eric, multi-skilled warehouseman , uses the Tyrer Gloves  for his daily work.
Products associated with
Gloves crink
The effectiveness of one PPE product depends on another!
To optimise the performance of your product, complement it with an associated product.