Anatomical insole treated with S3F® to combine comfort, foot support and hygiene in your safety shoes.
Optimum foot support
Shock absorber at heel
Anti odor
PU foam made of 80% recycled materials
Download your useful documents
Detailed description
Safety shoes can cause discomfort, with sweaty feet or even foot pain. To meet this need, JLF Pro has designed the Techni'gel insole with an exclusive S3F hygiene treatment to prevent the development of odours and the growth of bacteria and fungi that cause athlete's foot. The heel cup and the gel capsule in the heel provide optimal shock absorption, reducing pain under the heels and providing better support for the foot.
This anti-odour insole is made of high density PU foam, 80% of which is recycled material, and therefore provides excellent support.
It is also antistatic, providing protection against accumulation of electrostatic charges in potentially explosive environments (recommended in addition to antistatic clothing and footwear), even during long periods of use.
Gel heel insert
Exclusive thermoformed insole with foot arch and heel cup
Mesh fabric combined with open cell foam
Antistatic
Exclusive S3F® treatment*
Composition
Upside layer green textile 100% polyester
Under layer of thermoformed polyurethane foam made of 80% recycled materials (NEW 2021)
Polyurethane gel (TPU) shock absorber
Conductive sewing thread made of continuous multi-filament yarn polyamide (80%) polyester-stainless steel(20%)
*Contain biocide : Dimethyloctadecyl[3-(trimethoxysilyl)propyl]ammonium chloride
Regulatory standards
RÉFÉRENCE
NORME
MÉTHODES D'ESSAIS
RÉSULTATS
ISO 20344 : 2011 §7.2
Water absorption :
Water desorption :
Absorption power :
Desorption % of water after 16 hours :
211 mg/cm²
100 %
ISO 20344 : 2011 §6.12
Resistance to abrasion
Cycles to produce a hole
> dry test:
> wet test:
> 25 600
> 12 800
ISO 20344 §5.1
Antistatic behavior
> Electrical resistance after conditioning in dry atmosphere
> Electrical resistance after conditioning in wet atmosphere
> Compliant
> Compliant
Cost simulation
Find out what this product really costs you
The frequency of renewal of a product depends on its durability and quality and conditions its real cost. By taking these parameters into account, we have simulated the real cost per user and per month on the basis of an indicative selling price*. This simulation also allows you to compare products of the same range in an objective way with a common calculation basis.
Note: we also provide an excel file to compare the products with your own prices. How does it work? It's simple, enter your prices in the corresponding cells and the table does the rest!
*Indicative price, actual price lower at our dealers. Please contact your dealer for more information.
Number of products consumed per year
INDICATIVE SELLING PRICE*. : 11,02 HT
Cost per user
and per month
1,84 €
Compare with other products in the range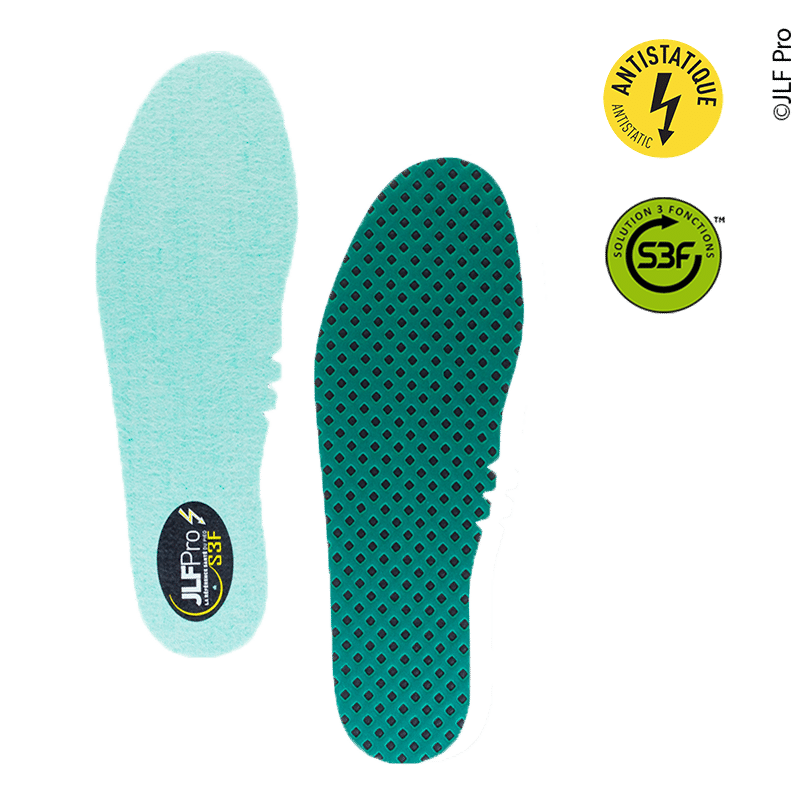 1,89 €
per user per month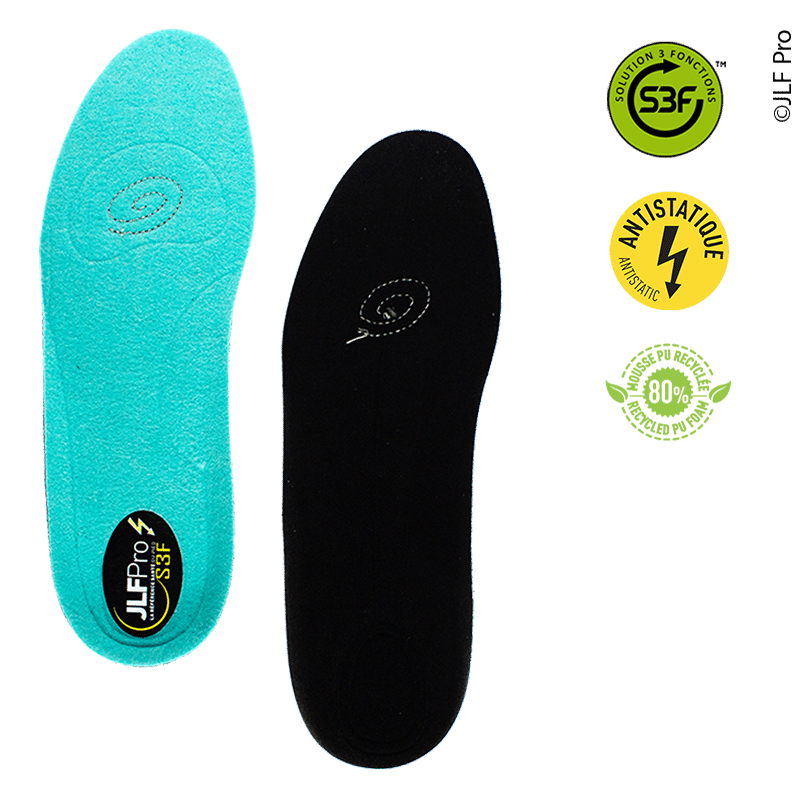 2,12 €
per user per month
Products associated with
Insoles techni gel
The effectiveness of one PPE product depends on another!
To optimise the performance of your product, complement it with an associated product.