Flat and absorbing insole for more everyday comfort
Made in France
Absorption of shocks and vibration
Anti-odour
Download your useful documents
Detailed description
The JLF Pro Shock-Absorbing Hygienic Footpad absorbs shock and vibration in the foot to provide greater comfort in your daily work environment.
Indeed, the materials used provide complete shock absorption, which limits joint pain and fatigue (tendinitis, RSI). They also reduce back discomfort and pain under the feet. Its antistatic properties mean that it prevents the accumulation of electrical charges.
In addition, the insole is treated with the exclusive S3F hygiene process, which prevents the development of bad odours and the growth of bacteria and fungi responsible for athlete's foot.
Material with a great absorption of shocks
Exclusive S3F® treatment*
Antistatic
Composition
100% polyamide non-woven textile coating
Visco-elastic latex foam base with biocide* and antistatic treatment
*Contains biocides : zinc pyrithione
Regulatory standards
RÉFÉRENCE
NORME
MÉTHODES D'ESSAIS
RÉSULTATS
EN 12746
Water absorption :
Water desorption :
Absorption power :
Desorption % of water after 16 hours :
94 mg/cm²
106%
EN 13520
Resistance to abrasion
Cycles to produce a hole
> Dry test
> Wet test
> 25 600
> 12 800
20344 §5.10
Antistatic behaviour
> Electrical resistance after conditioning in dry atmosphere
> Electrical resistance after conditioning in wet atmosphere
> Compliant
> Compliant
Cost simulation
Find out what this product really costs you
The frequency of renewal of a product depends on its durability and quality and conditions its real cost. By taking these parameters into account, we have simulated the real cost per user and per month on the basis of an indicative selling price*. This simulation also allows you to compare products of the same range in an objective way with a common calculation basis.
Note: we also provide an excel file to compare the products with your own prices. How does it work? It's simple, enter your prices in the corresponding cells and the table does the rest!
*Indicative price, actual price lower at our dealers. Please contact your dealer for more information.
Number of products consumed per year
INDICATIVE SELLING PRICE*. : 7,1 HT
Cost per user
and per month
1,18 €
Compare with other products in the range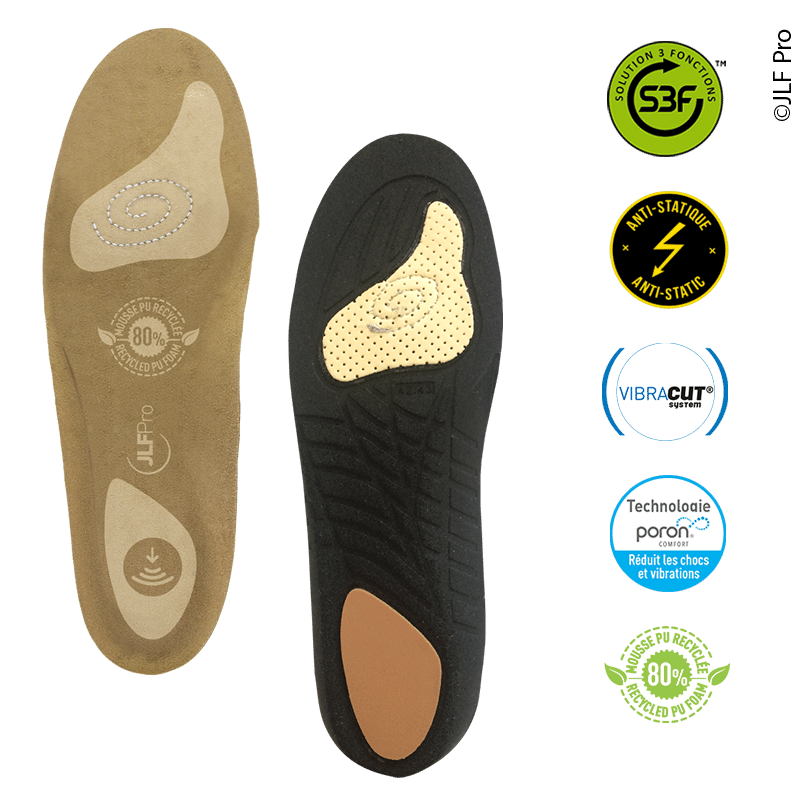 1,52 €
per user per month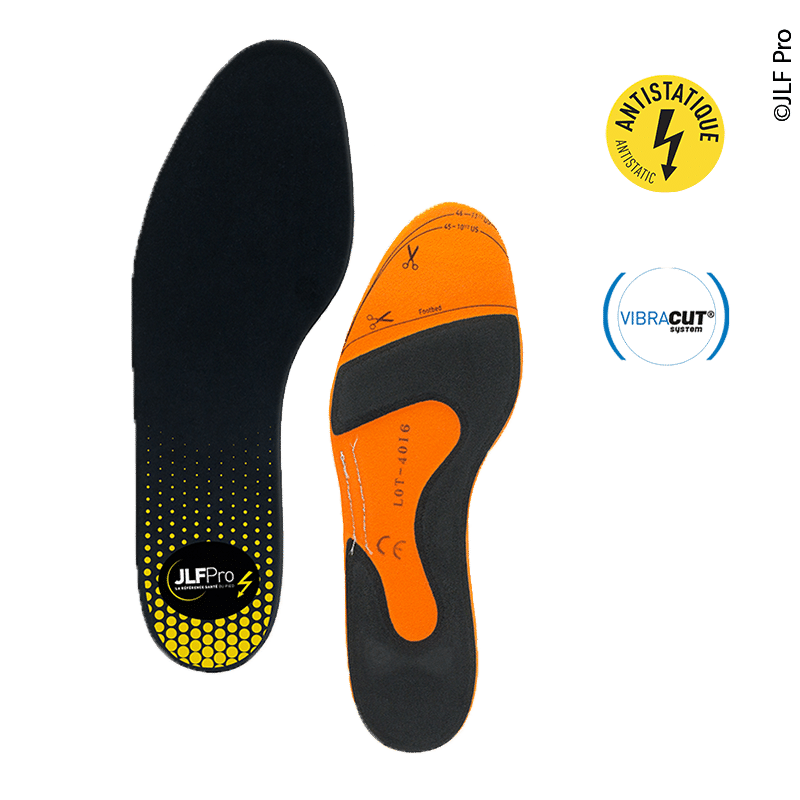 1,36 €
per user per month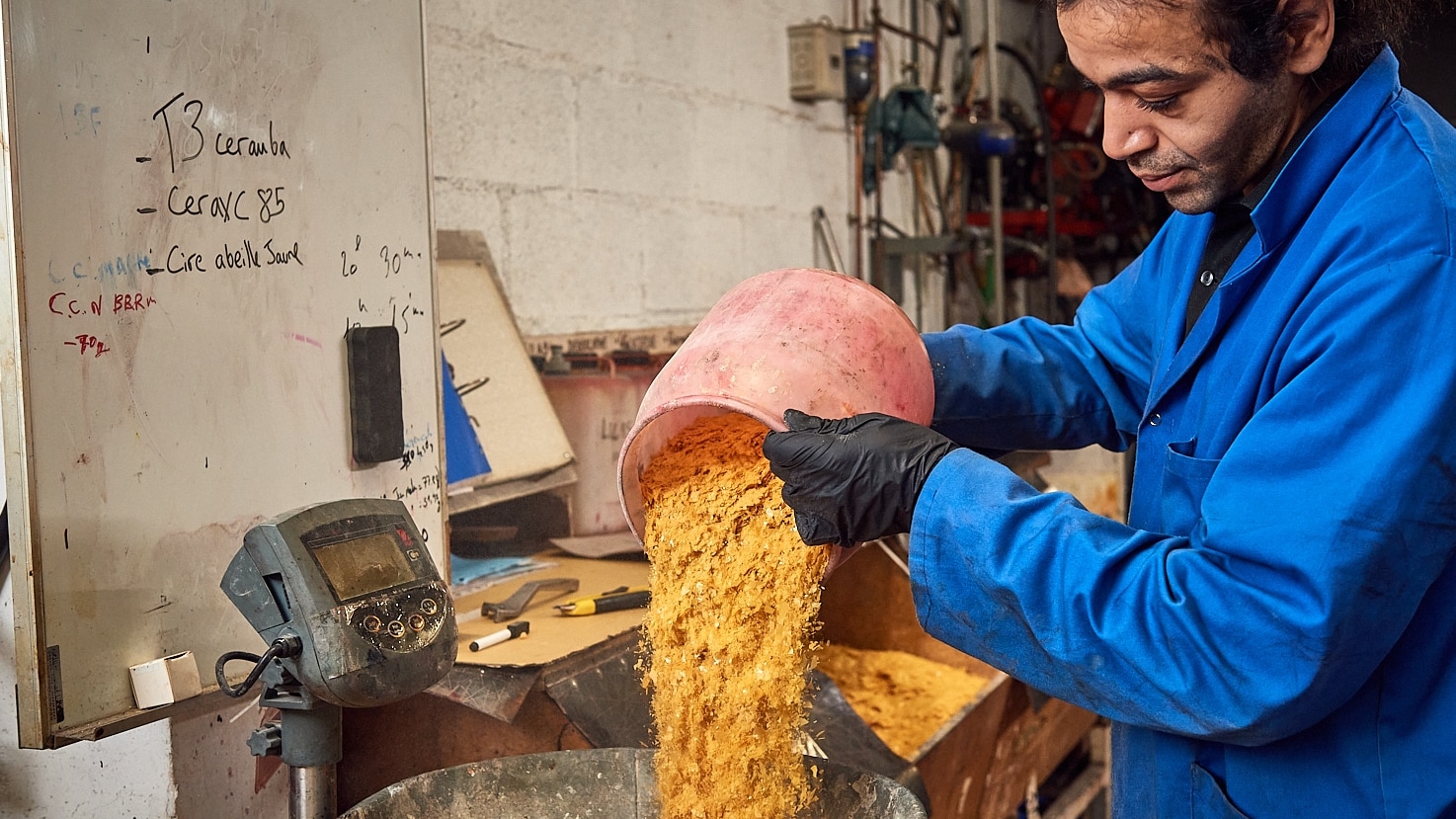 The experience of the pro
Bilal, a recipe producer in a polishing factory, tested JLF Pro products for his daily use.
Products associated with
Insoles amorti choc
The effectiveness of one PPE product depends on another!
To optimise the performance of your product, complement it with an associated product.