Tennis type socks with Loop knitted insoles made of Dryarn® to wick away sweat and with a recycled cotton upper
Absorption and evacuation of sweat thanks to the Dryarn® fiber
80% of the cotton used is recycled
Light and comfortable
Download your useful documents
Detailed description
In order to reduce the inconvenience of frequent foot perspiration, which can be particularly uncomfortable when wearing closed safety shoes, JLF Pro offers the Dryfeet sock. This insole of this sock contains curls of Dryarn polypropylene fibre, a material that is said to remove seven times more moisture than traditional polyester and to effectively absorb perspiration to keep feet dry. Using this sock keeps waterproof-breathable membrane footwear breathable.
As JLF Pro is committed to CSR, its stem is made from 90% recycled cotton.
This safety shoe sock has tighteners in the foot and ankle area to prevent it from slipping off and to stay on the foot while in the shoe. It has the advantage of being light and very comfortable and is sold in sets of two pairs.
Made of Dryarn® polypropylene fiberin, well-know for its breathable porperties. The Dryarn® fiber evacuate humidity 7 times better than classic polyester (according to Dryarn®)
90% of the cotton used is made from old recycled clothes and is certified Global Recycled Standards
Cotton upper, retightening on foot and ankle
Color code at the front of the sock to indicate the size of the sock
x2 pairs
Cost simulation
Find out what this product really costs you
The frequency of renewal of a product depends on its durability and quality and conditions its real cost. By taking these parameters into account, we have simulated the real cost per user and per month on the basis of an indicative selling price*. This simulation also allows you to compare products of the same range in an objective way with a common calculation basis.
Note: we also provide an excel file to compare the products with your own prices. How does it work? It's simple, enter your prices in the corresponding cells and the table does the rest!
*Indicative price, actual price lower at our dealers. Please contact your dealer for more information.
Number of products consumed per year
INDICATIVE SELLING PRICE*. : 10,1 HT
Cost per user
and per month
2,10 €
Compare with other products in the range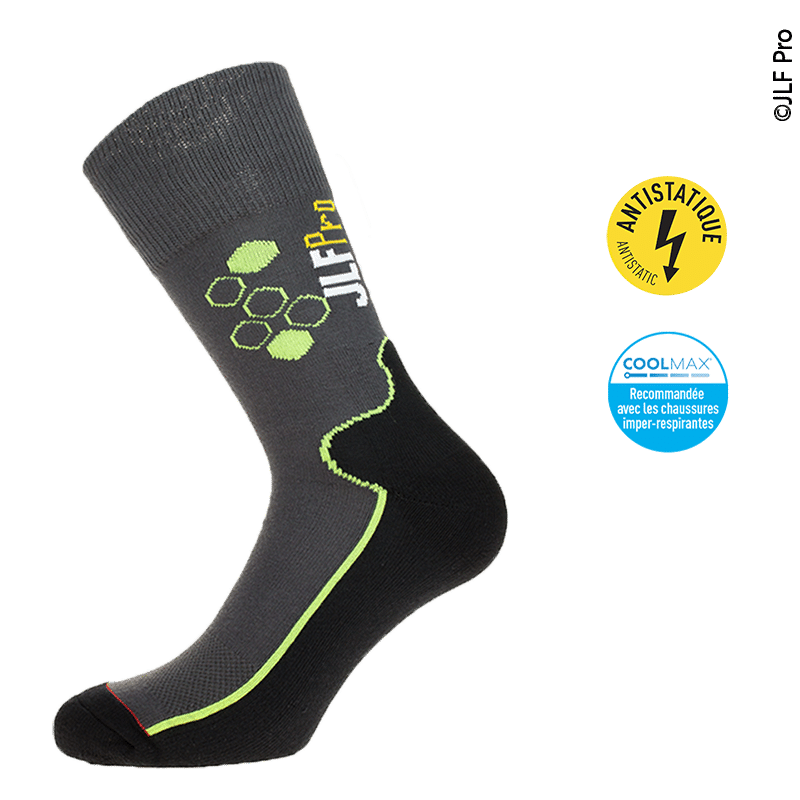 3,74 €
per user per month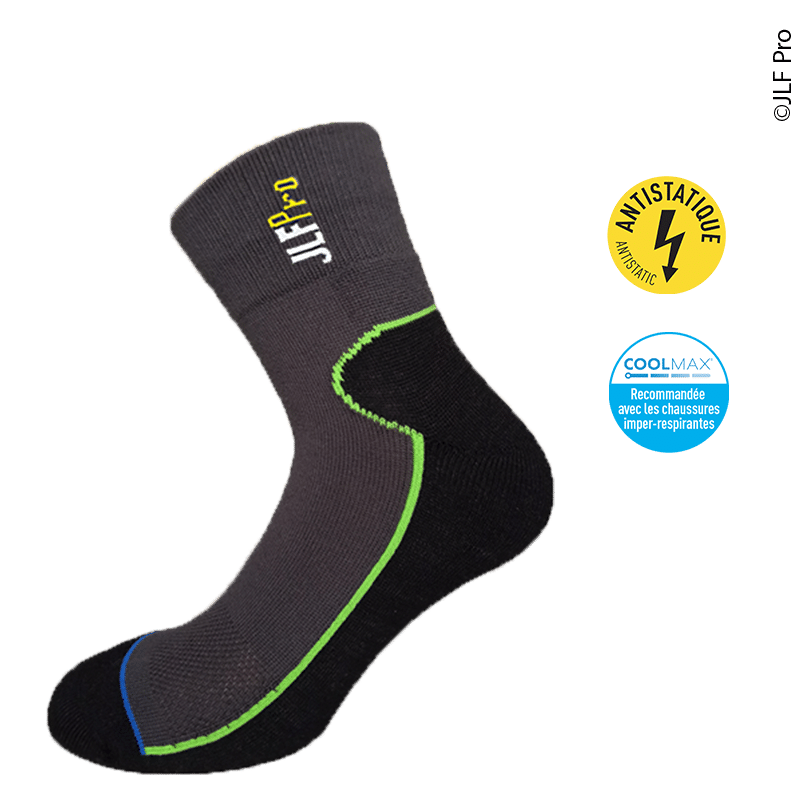 3,41 €
per user per month
Products associated with
Socks dry feet
The effectiveness of one PPE product depends on another!
To optimise the performance of your product, complement it with an associated product.